NEW to SYC + a RESIDENT of Savannah?
This deal is for you,
3 weeks unlimited classes $59
Cancellation Policies are here
How to stream classes with us: After registering for a streaming class you will receive and email from
MOMENCE with a zoom link 60 minutes before class starts. Please check spam, junk or promotions folders if you don't see in your inbox.
Having issues joining the streaming classes? EMAIL [email protected] and we will respond as soon as we can.
We suggest 3 classes a week.
The more often you come to class, the quicker you'll experience results. We recommend beginners practicing at least 3 times per week. A daily practice over the course of 30 days will give you a renewed body, a refreshed mind and a new outlook on life. We see proof of this time and again.
Just starting out with yoga or need to ease into things? All classes with " * " in front of the class name on our schedule are our most chill classes and suitable for those needing to ease into the practice of yoga.
Want additional guidance? Email [email protected] or 912-232-2994 and we'll be happy to suggest classes based off of your individual goals and needs!
Yoga is a system of postures, breathing and meditation for balancing the body, mind and spirit. Most new students feel a little intimidated when trying yoga for the first time. But there's nothing to be nervous about. The new yoga student and beginning yoga student will find our staff warm and welcoming. We are known for our hospitality and going above and beyond to help you feel comfortable. You'll feel right at home in no time!
We ask new yoga students to Savannah Yoga Center create an account with us and pre-register for classes. Slip to the top right hand side of this page and tap on "LOG IN" to create your account.
Why practice at Savannah Yoga Center?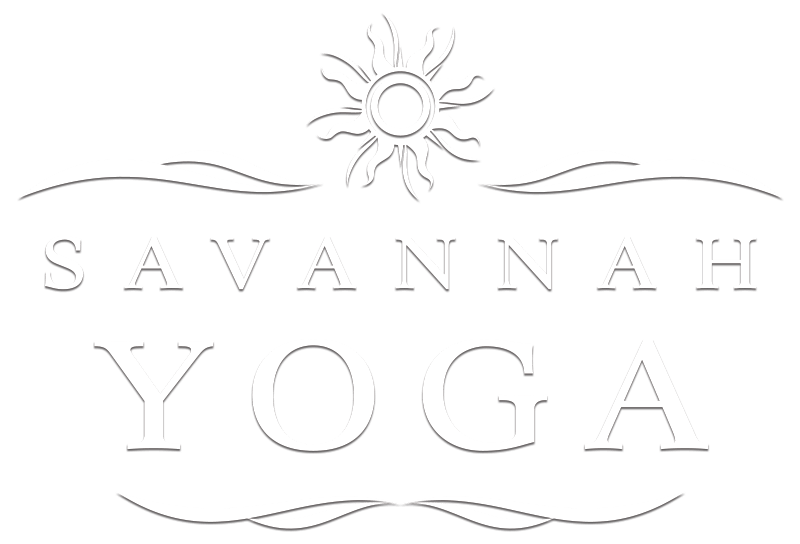 We an opportunity for TRANSFORMATION and 
You Have Choices: you don't have to do the same yoga every single day. With several different types of yoga classes 7 days a week, there's a class any/everyday based to suit your energy level + needs.
Even more choices: Many yoga teachers on staff means you'll find the teacher(s) that truly speak to you and your needs.
Convenient Location: We are located in the Historic District near the corner of Barnard + Gaston Streets. Two blocks west of Forsyth Park.
Free Parking: Street parking on Barnard, south of Gaston is all free. Do not park in the parking lot next to our building. This is NOT our lot and you will be towed. SYC is not responsible for cars towed from the Carlstedt's parking lot.
Locally + Woman Owned since 2003
We Give Back: If you value giving back then you're in the right place. SYC and it's community has donated nearly $30,000 in the past 11+ years to local non-profit organizations
Consistency + Community: We've been building community for over 20 years. Happy (and relieved) to say we've made it through the worst of COVID. We are here when you need us most.
Welcoming: BIPOC & LGBTQ+ communities welcome here.