200-Hour Vinyasa-Based Yoga Training
October - May, 9 weekends over 8 m
ENROLLMENT OPEN for Program beginning in October 2023
Your Path to Becoming a Phenomenal Yoga Teacher & Practitioner
The Southeast's most studied teachers will be your humble and strong guides through out the program. 8 months of unlimited yoga at 1/2 price are included in this program giving you complete access to all of our many talented and knowledgeable teachers.
Yoga Training Info Session Dates
An opportunity to meet some of the teaching staff, learn more about our program and determine if this program is a good fit for you.
Sept 10, Sunday, In-Studio, 1:00-1:45PM. REGISTER HERE
Sept 11, Monday, ZOOM call, 7:00-7:45pm. REGISTER HERE

Grow Your Practice, Share the Gift of Yoga 
Feel called to bring the transformative power of yoga into the world? Savannah Yoga Center's 200-hour yoga teacher training is for committed practitioners who seek personal growth and a way to integrate compassion into their leadership at home, at work, and within their communities.
Speaking and acting with compassion and confidence requires a deep inner strength. This 200-hour teacher training is steeped in vinyasa, the basis of physical stability, a courageous heart, and mental fortitude. 
This in-person, hands-on training will take place at Savannah Yoga Center in downtown Savannah, Georgia. Organized 9 weekends over the course of 8 months, it provides an immersive and flexible learning experience. Enrollment is open to all students with a love and curiosity of yoga and a passion to deepen their understanding of the practice.
This vinyasa teacher training prepares participants to teach yoga, though an aspiration to teach isn't mandatory. Committed practitioners will benefit from expanding their knowledge of the lineages, history, and philosophy of yoga. Training participants will also cultivate a practical understanding of hands-on and verbal assisting, sequencing, basics of biomechanics, anatomy, Ayurveda, chakras, and Sanskrit.
Graduates of our teacher training programs tend to build lifelong friendships with their peers. They also find that our 200-hour training bolsters life transitions, from retirement and career changes to fulfilling creative dreams. When you enroll in this 200-hour training, you join a community of open-minded people devoted to connection and transformation. 
Savannah Yoga Center is committed to community well-being and social equity for all, BIPOC and LGBTQ+ folks included. We strive to work across boundaries and build bridges so everyone can thrive
Starting October 20, 2023 - May 19, 2024
Your yoga training program takes place over 9 weekends in 8 consecutive months.
This is a hands-on, vinyasa-oriented program. 
We're limiting enrollment to 20 students so that every participant receives ample support.
We expect spots to fill up rather quickly, so don't delay on your registration.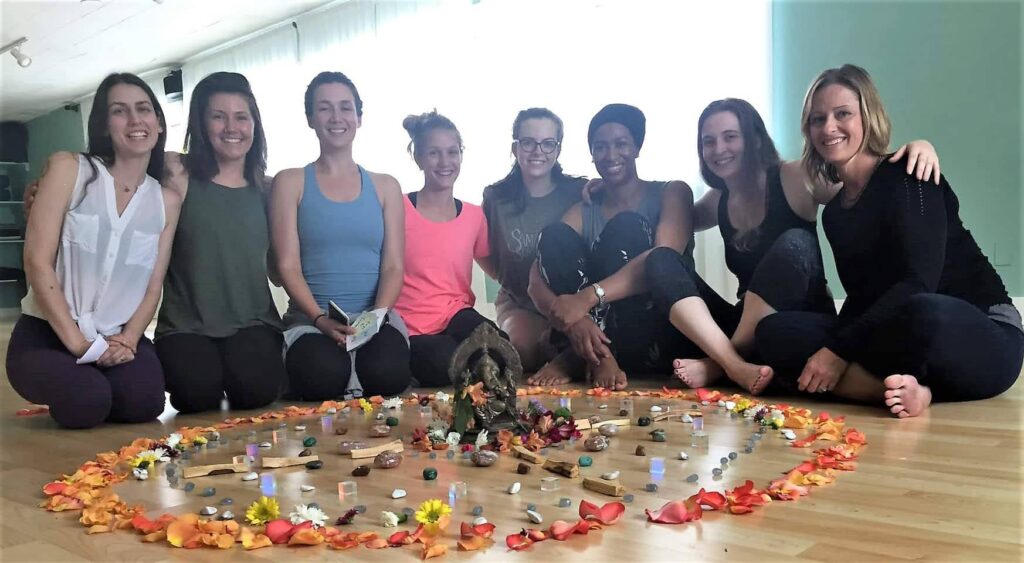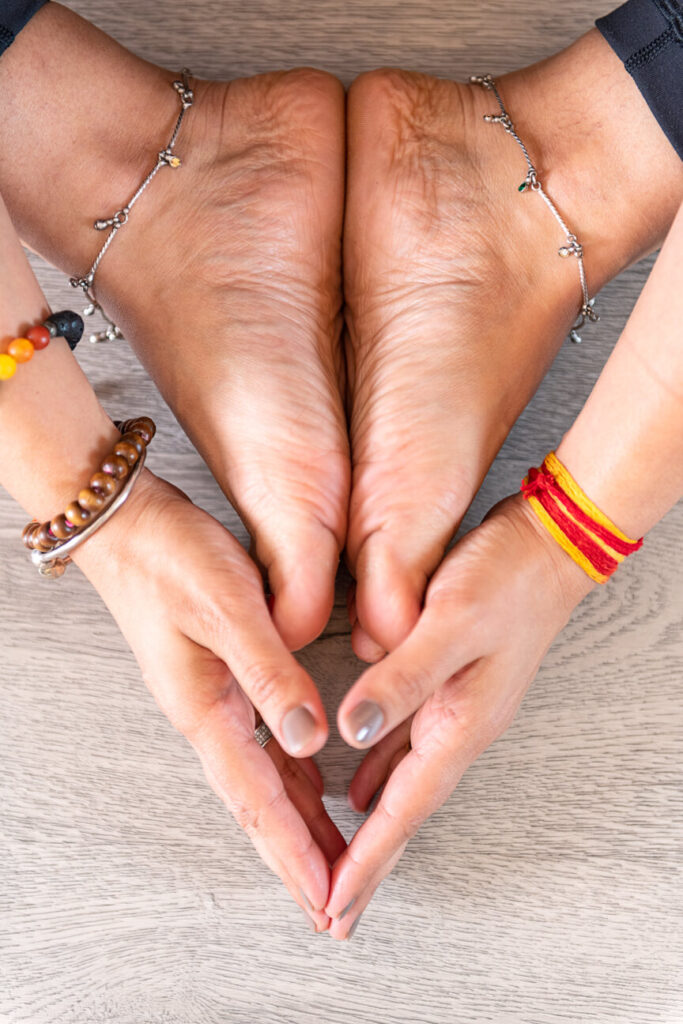 How you show up for sessions is a direct reflection of your commitment to yoga. The quality of your presence matters, as does your respectful approach to accepting and offering feedback. 
In this teacher training you have an opportunity to practice 2 key principles of yoga, truth (satya) and nonviolence (ahimsa). Everyone participant is a contributor to the learning community. We are all responsible for creating an atmosphere of warmth, studiousness, and transformation.
While we encourage creativity and inventiveness, we also honor all yoga masters past and present. We will pay reverence to those who have gifted the world with the enlightening practice of yoga.
Yoga Training Info Session Dates
An opportunity to meet some of the teaching staff, learn more about our program and determine if this program is a good fit for you.
Sept 10, Sunday, In-Studio, 1:00-1:45PM. REGISTER HERE
Sept 11, Monday, ZOOM call, 7:00-7:45pm. REGISTER HERE
This Yoga teacher training takes place over 9 weekends in 8 consecutive months. It is intentionally designed for flexibility, empowering people with fuller schedules to complete the training. We will cover a lot of ground over training weekends, with breaks sprinkled in each day.
Program schedule: (subject to change)
Fridays, 5:30-9:30pm
Saturdays, 12:30pm-8:00pm 
Sundays, 12:30pm-6:30pm

This vinyasa-based training is hands-on. Studies show that teachers who assist are more skilled in creating a safe, nourishing environment for students. This training will teach you you'll the how and why of trauma sensitive, appropriate, boundary-respecting assists. If you're not comfortable with giving and receiving hands on assisting, this teacher training won't be a good fit for you.
Participants will be expected to pass quizzes, write 1-page essays, and evaluate classes at Savannah Yoga Center and/or other studios. During the final month of training, students must submit a research paper (5 – 10 pages) and give teaching demonstrations on the last weekend
This is a professional development program. It is challenging work, physically as well as mentally. You will be building strength through sun salutations, which are foundational to your own spiritual stability and the capacity to hold space for others. With its emphasis on sun salutations, this 200-hour training cannot accommodate major injuries or mobility needs.
Successful completion of this Yoga teacher training will earn you a 200-hour certificate. Participants who finish the training will be eligible to register with Yoga Alliance and begin teaching. Graduates interested in pursuing a 300-hour certification will have obtained the necessary prerequisites to continue with more advanced studies.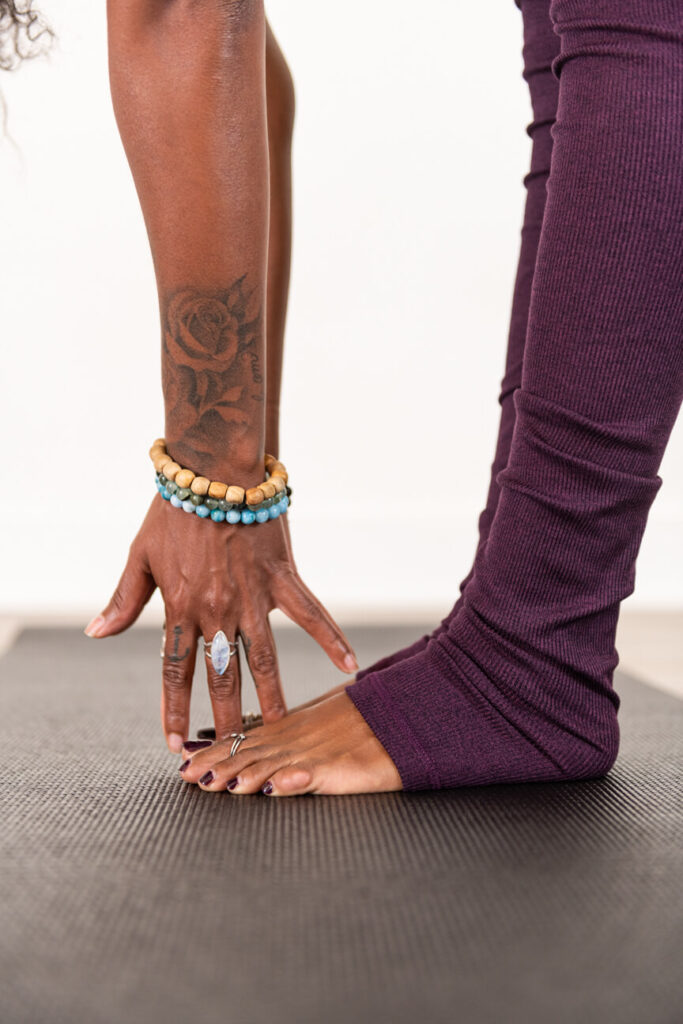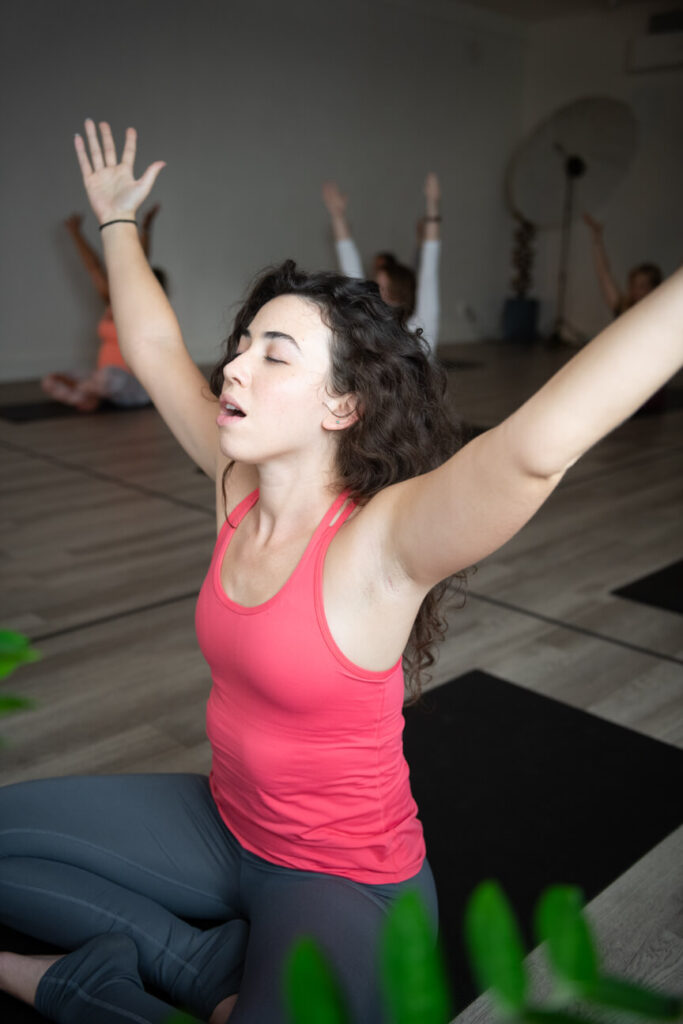 The 200-Hour Training Path
Your training weekends are thematically centered on the 7 chakras:
Virus caveats: If social distancing is mandated, we may need to reduce the number of participants. In that case, we'd ask for volunteers to opt for another 200-hour training. Should a shelter-in-place disrupt the training schedule, we'd postpone the program and apply your tuition towards a future 200-hour training. See the Tuition & Payments and FAQs sections below for more details.
We use several books throughout the program, and these texts will be a major part of your lifelong practice. In support of chakra balancing, we will also be using essential oils and crystals. 
Savannah Yoga Center offers a bundle discount for the required books, essential oils, and crystals. Your enrollment confirmation email will include a special code/link so you can order the bundle from shopordinarymagic.com, our metaphysical boutique/webshop. (prices as of 2022)
Yoga: The Spirit and Practice of Moving into Stillness, by Erich Schiffmann, $17

Light On Yoga, by B.K.S Iyengar, $20

Bhagavad Gita, the Stephen Mitchell translation, $14

The Yoga Sutras of Patanjali, by Sri Swami Satchidananda, $17

Heart of Yoga: Developing a Personal Practice, by T.K.V. Desikachar, $20

The Miracle of Mindfulness: An Introduction to the Practice of Meditation, by Thich Nhat Hanh, $15

Teaching Yoga: Essential Foundations and Techniques, by Mark Stevens, $23

Functional Anatomy of Yoga: A Guide for Practitioners and Teachers, by David Keil, $30
The following books are not required reading, but they will enrich your practice and should occupy some space in your personal yoga library:
Wheels of Life: A User's Guide to the Chakra System, by

Anodea Judith PhD, $23

Health, Healing, and Beyond: Yoga and the Living Tradition of T. Krishnamacharya, by

T. K. V. Desikachar with R. H. Cravens, $24
Try to have all of your materials ready by the first weekend, as you'll be diving right in. You will be able to buy materials on-site, though we can't guarantee a full stock of supplies.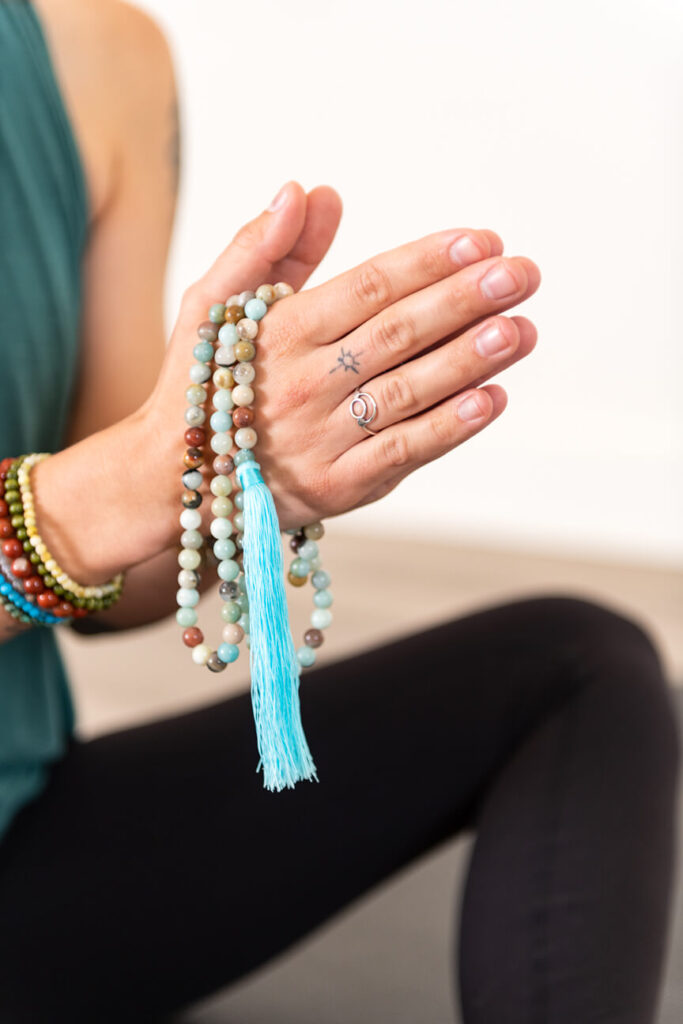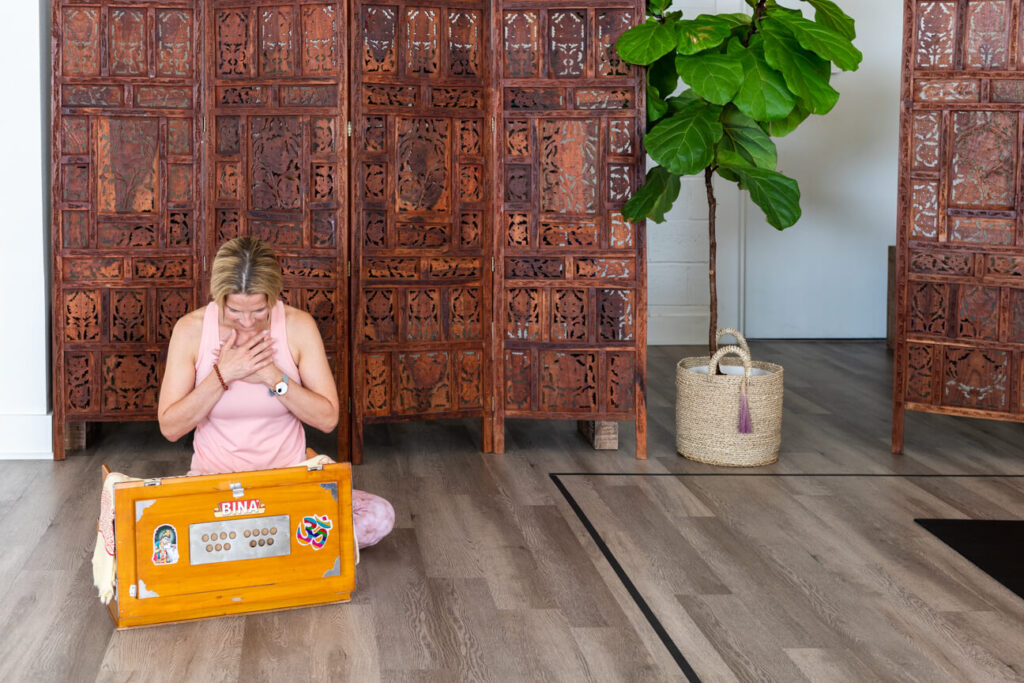 ENROLLMENT NOW OPEN for October 2023 Program!
Please make sure you're ready to commit to this 200-hour yoga teacher training before enrolling in the program. All tuition payments are made through our online studio software, Momence.
October Program Tuition: $3500
$2995 if paid in full before September 1 

Payment plan option:
Make a $400 deposit to reserve your spot (this amount goes towards your total tuition). Thereafter, you will be billed in 5 payments of $620 with each payment automatically debited via ACH on the first 5 Wednesdays of each program week. Set it and Forget it!
You may pay your $400 deposit via Momence or through Venmo
@Kelley-Boyd-SavYogaCtr. Our payment plan is not available through Venmo however.
Military spouses:
You may qualify for free tuition from MyCAA, which grants educational benefits up to $4,000. MyCAA is a career development and employment assistance program offered by the military for military personnel and their spouses. (MyCAA may not be used for those wishing to AUDIT the program.) To sign up for this program via MyCAA, you must make a deposit of $199 by Oct. 1, to hold your spot and is fully refundable within 2 weeks of Savannah Yoga Center receiving the full tuition payment from MyCAA. This deposit is nonrefundable if the student withdraws from the program once the student is given access to the online program platform. We'll provide you with a form that you must submit for MyCAA for tuition payment in full.
Late payments: A $25 late fee will apply to payments made after the due date. Without exception, access to training weekends requires settling payments/late fees.
Refunds: Refunds: Savannah Yoga Center is an independent, locally owned studio. Thanks for understanding that we cannot issue cash refunds. Consideration of moving your tuition to one of our other programs can be requested. A refund of less $500 will be issued to your SYC Momence account if you cancel more than 30 days before the program start date. No account refunds will be issued for cancellations made within 30 days of the program start date, or once the program begins. In the case of low enrollment, natural disaster, or viral outbreak: Savannah Yoga Center will move any tuition paid to that point into the student's SYC Momence account, where it can be used for classes, memberships, or future programs.
Virus caveats: This is an in-person, hands-on training. We have intentionally designed this program for maximum flexibility, which is why we hold it on weekends for local participants. If social distancing is mandated in the run-up to the program, we may reduce the number of accepted participants. Should a viral outbreak disrupt the training schedule, will postpone the program and apply any tuition you've paid to that point towards the program reboot
"I loved the diversity of the program. It gave me insight into all aspects of yoga."
"This program allows people to grow their practice, and it makes them conscious of the things they do to make their practice safe and comfortable."
"The instructors are remarkable—very inspiring, full of love and devotion. I will never forget this experience!"
"Yoga is a light, which once lit will never dim. The better your practice, the brighter the flame."
– B.K.S. Iyengar
Our expert faculty holds over 10,000 hours of combined training, practice, and apprenticeship. They are deeply committed to their yoga lineages and sharing their knowledge with you. Each instructor will be your humble, encouraging guide throughout the training.
Kelley Boyd, co-lead teacher + program director

E-RYT 500, YACEP
As the founder of Savannah Yoga Center, Kelley directs all yoga teacher training and programming. She has been practicing for over 20 years and teaching yoga for nearly 20. Her teaching style is creative and lighthearted. Her offerings include but are not limited to: holding space, sequencing, hands-on and verbal assisting, chakras, and making sure everyone is happy.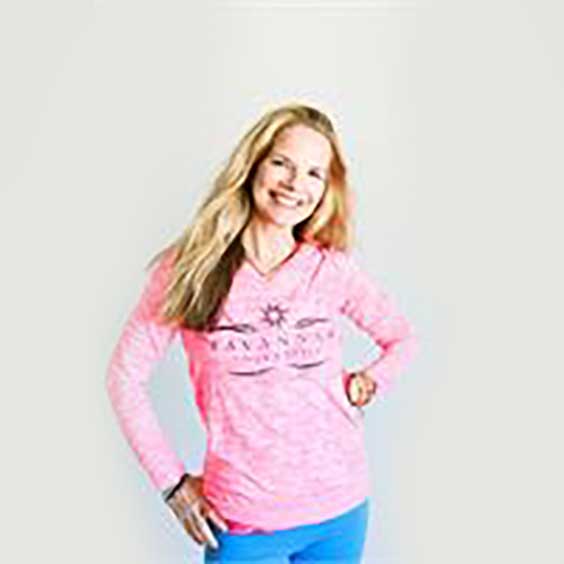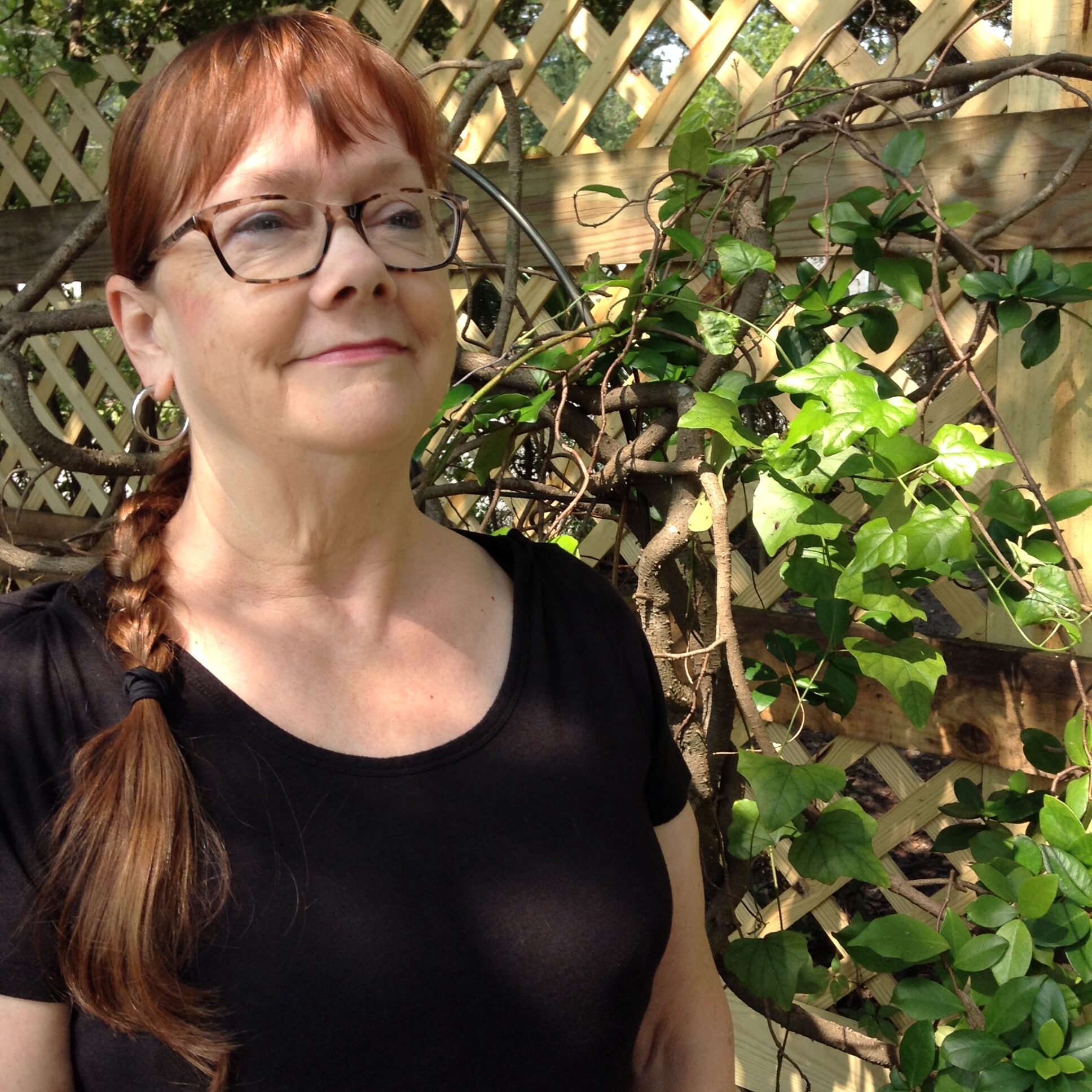 Katy was a licensed massage therapist when she decided to attend a yoga teacher training. She had previously trained in Ayurveda and Meditation with the Chopra Center in LaJolla and Carlsbad, CA. She felt that by deepening her own practice, she could help her massage therapy clients beyond the table. Katy is a 300-hour certified yoga teacher.
Alexandra Mitchell obtained a Bachelor's in Human Resource Management from Auburn University. She decided to pursue her holistic path after profound changes when she graduated with her 200-hour Intensive Yoga Teacher Training from Savannah Yoga Center in 2013, where she currently teaches weekly yoga classes. She graduated valedictorian of her class with her Massage Therapist license in 2015. She expanded her learning into sound healing with Acutonics, animal therapy with equine massage and Evolutionary Astrology. Alexandra will be sharing yoga asana, chanting, meditation and more.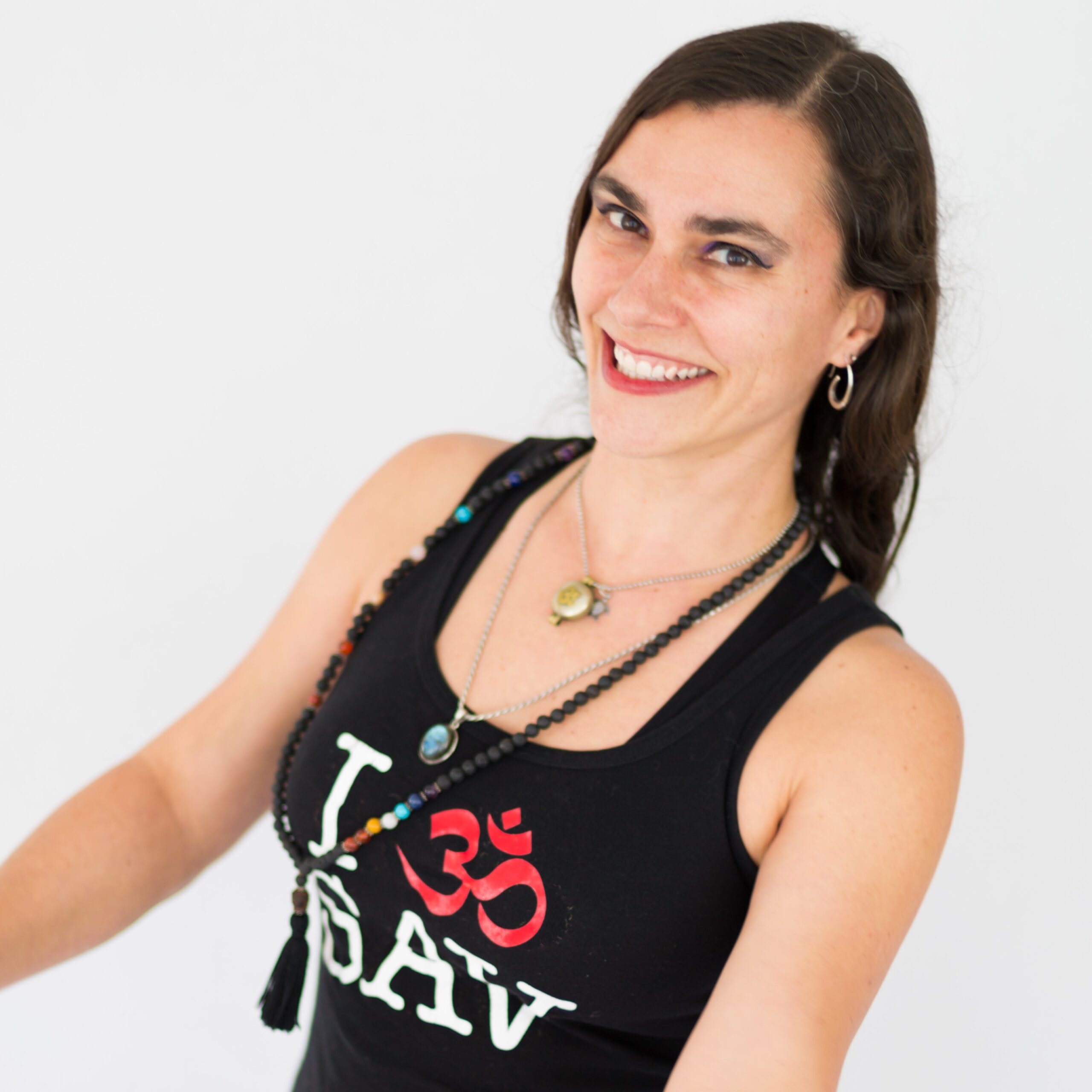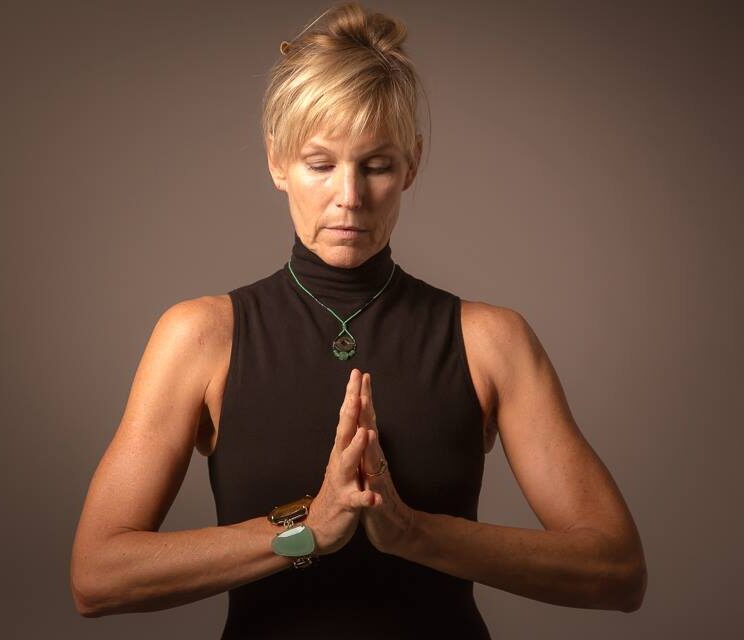 Carol Morrissey

BSN, MHN, E-RYT500, YACEP
Carol has been teaching Yoga, movement, meditation and breath work full time for more than 20 years. 
Carol holds a Bachelor's degree in Nursing, a Masters in Holistic Nutrition and has logged well over 1400 classroom hours of study in yoga, therapeutics, biomechanics, somatics and fascial release training. While Carol appreciates many forms of Yoga her teaching is informed by her deep studies of biomechanics, love of anatomy and appreciation of the human form and its endless variability. She will be sharing biomechanics, anatomy, yoga asana and more.
Veenu is from India, where yogic spiritual practices were always a part of her culture and have influenced her since childhood. She holds a 3000-hour yoga certification, and she also earned a postgraduate degree in Yoga Science, along with an MBA in Marketing and IT. Veenu taught yoga in India and Hong Kong for several years, and she will be teaching philosophy, yoga asana, chanting and more.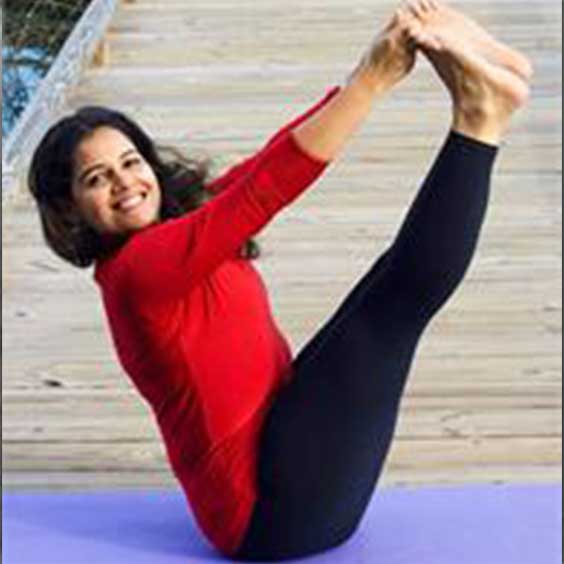 For over 30 years, from her career as an actor to her work as a political consultant, along with her creativity and life coaching, Omkari has been helping others shape and share their stories for maximum impact. She uses all that she has learned to help people find their most effective way of being an activist. "Right now we need all hands on deck," she says. Omkari will be guest teaching a Zoom workshop on equity and inclusivity within yoga communities.
Stephanie Jones, co-director + lead teacher

E-RYT 500, YACEP
Stephanie's passion for yoga began in 2001. 
Stephanie is a 2009 Savannah Yoga Center teacher training graduate. She earned an MA in Professional Counseling and holds an advanced 300 hour certification in Shamanic Yoga. Specializing in trauma recovery, Stephanie compassionately supports students in reclaiming empowerment, nurturing personal transformation, and increasing resilience through yoga and ancient mind-body practices.
SYC holds a special place in Stephanie's heart, as it is the home of her very first role as yoga teacher. Stephanie will be sharing Trauma Informed Yoga, Meditation, Ritual and Meditation.
Frequently Asked Questions: