OVER $28,000 DONATED TO DATE! Savannah Yoga Center's founder, Kelley Boyd is a native of Savannah and being deeply rooted in the community is the heart of Savannah Yoga Center. Twice a year (approximately every 6 mos.) we team up with a local non-profit to bring awareness and help raise funds for the non-profit.
Recent Past Community Partner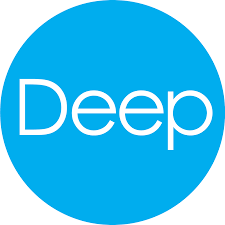 Deep Center's mission is to empower Savannah's young people to thrive as learners, community leaders, and agents of change. Through creative writing, cultural production, and art, Deep creates platforms for the city's youth and the village of support around them, including their families and adult allies, to share stories, engage in debates, and make Savannah a more just and equitable place.
A few of the many ways we support our community partner:
Pay What You Can Classes
Several classes each week are taught by teachers volunteering their time. Proceeds are then donated.
Special Event/Classes
Throughout the year we offer special classes/events and ask for suggested donations to attend the classes/events and donate the proceeds.
YOGA FEST Raffle
Twice a year, in both locations, we offer two days of free yoga and hold a raffle. The raffle prizes include donations from local businesses, spas, health food stores and private lessons from our teachers. The proceeds are then donated.
SYC Membership Awareness of the Organization
through bringing awareness of the organization to our members and organizing tours of the facility when available
Volunteering
SYC Membership Fees 
with no extra cost to our members, a small portion of the proceeds from SYC member fees is pulled out and donated to the organization
Past Community Partners Include:
If you have suggestions on a local 501C3 to be considered for our future community partner please contact us at manager@savannahyoga.com and tell us about your organization.
Here are some helpful and inspiring yoga resources.