Living Yoga On + Off the Mat
Deepen Your Practice, Embody the Message
The world desperately needs more wisdom. It's a no-brainer to say that, isn't it? Path of Practice is designed for those who seek a deeper sense of purpose in these uncertain times.
Perhaps you're coming to this program because you want to explore the connection between personal growth and community development. Whether you're newly in love with yoga or a longtime practitioner, Path of Practice is an opportunity to advance your practice.
You'll learn about the historical roots of yoga as you root more wholly in your own practice. So the program will take you beyond advancing your physical practice. You'll consistently nourish your mind and spirit too. It's about honing your own approach to yoga, for the purpose of expressing your unique wisdom in the world.
Path of Practice is brought to you by Savannah Yoga Center, a Yoga Alliance registered school at the 200-hour, 300-hour and 500-hour levels. This program is not a teacher training, and it's open to anyone wanting to embody yoga more fully. But those who do wish to pursue teaching can combine this 100-hour program with our Path of Teaching program to earn a 200-hour yoga teacher certification (sign up to learn about our yoga teacher trainings).
Savannah Yoga Center is committed to community well-being and social equity for all, BIPOC and LGBTQ+ folks included. We strive to work across boundaries and build bridges so everyone can thrive.
Program Dates: currently on hold
There's some getting-started material for Path of Practice. Please sign up as early as possible so you can access the pre-work material in our online classroom.
Due to the community nature of this program, participation is limited to 20 students. Save your spot today with a non-refundable deposit.
Registration is currently on hold.
Save when you attend an Training Info Session.
Due to Covid-19, this program was specially created to take place online. Should it become OK to learn/practice in person, we may open Savannah Yoga Center for in-person sessions (those who aren't local to Savannah, GA will always access material and join sessions online). Our online program is approved by Yoga Alliance.
How you show up for sessions and within our shared spaces is a direct reflection of your practice. We create an atmosphere of warmth, studiousness and transformation together.
Instructors and students alike are accountable to ahimsa, or nonviolence. We're here to learn from and grow with one another, so we will abide by the principles of respect, patience and open-mindedness.
We invite you to consider how building community in Path of Practice will expand your sense of purpose within your broader communities (eg your home, workplace, neighborhood). This is an uplifting, inclusionary program; adults of all ages and backgrounds are welcome.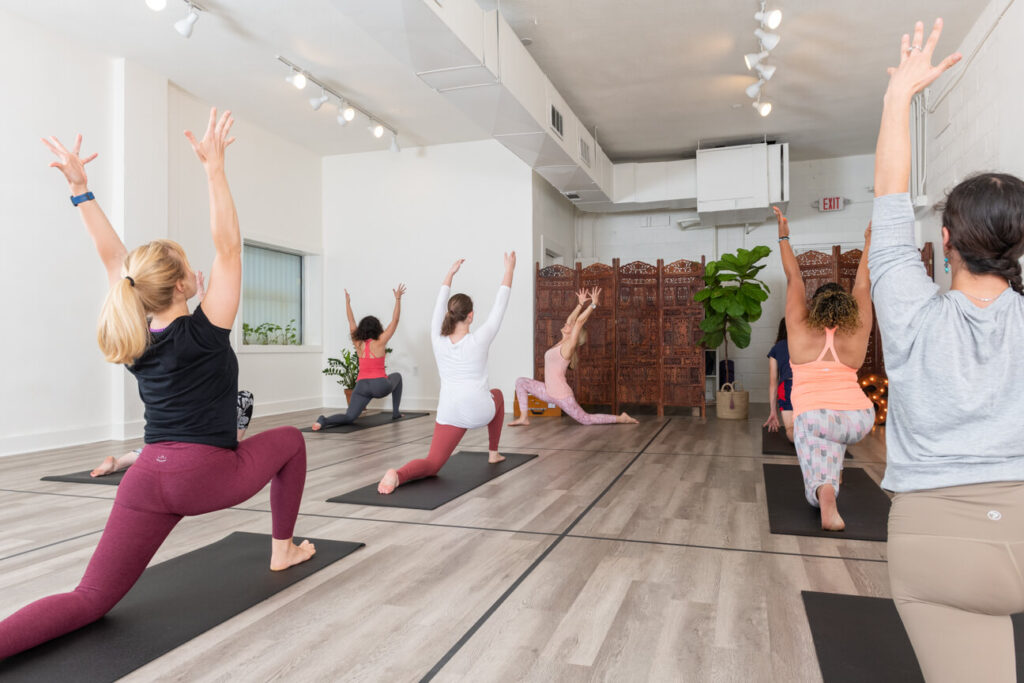 Path of Practice unfolds over the course of 6 weeks. Successful completion of this program will earn you a 100-hour certification (not interested in teaching yoga? You're in the right place! Everyone is welcome, regardless of any desire/non-desire to teach). By the end of the program, you will have obtained a solid grounding in the theory and physical practice of yoga. 
This 100-hour program takes place online. Within the program classroom, you'll guide yourself through multimedia lessons—inquiry and self-study are important aspects of deepening your practice. Online classes with Savannah Yoga Center will support your daily practice throughout the program. 
Each week, you'll join 2 mentorship sessions with our personable teachers. These live sessions offer an opportunity to ask questions and to build rapport with your fellow participants. You're also encouraged to partake in community discussions on our private Facebook group page.
Friendly warning: You will experience major shifts in perspective. If you're not ready for deep internal work, Path of Practice may not be a good fit for you.
The Path of Practice takes you on a deep dive into the rich history of yoga, asana and philosophy. You'll also explore meditation, pranayama and other well-being practices. Here's a snapshot view of your 100-hour program.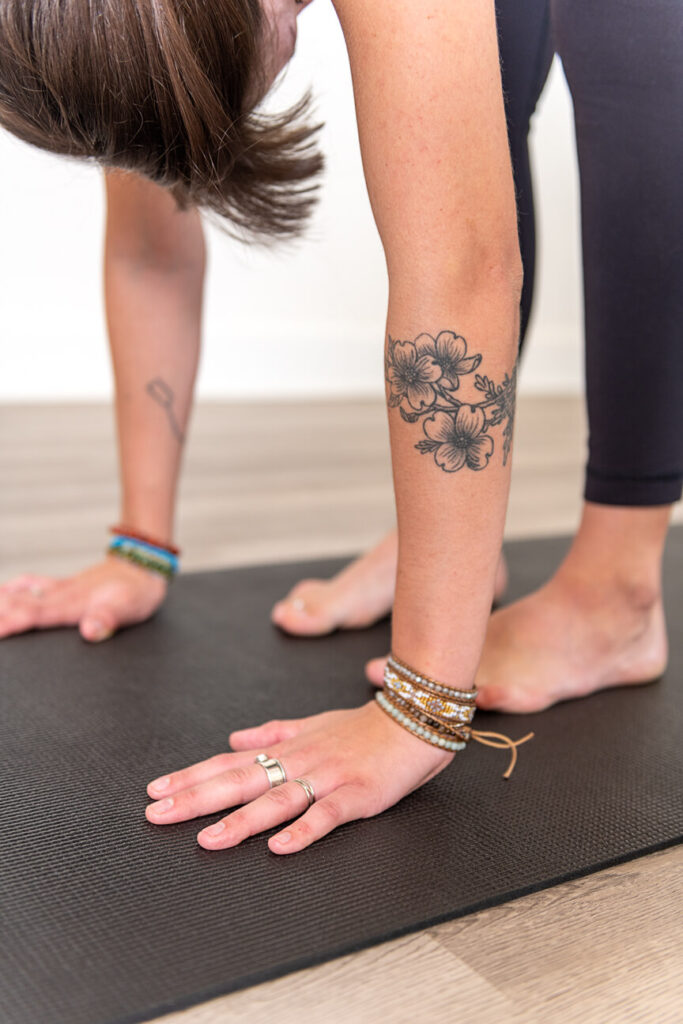 "The instructors were all well-versed in their respective topics and were so kind and understanding."
"I am forever changed because of the program. I view myself, my loved ones and the world differently. I think before I react. I am more open-minded, accepting and kind."
"This program is amazing. It offered so much variety and encouraged us to play and discover. I could not have asked for a better group of people to have shared this experience with."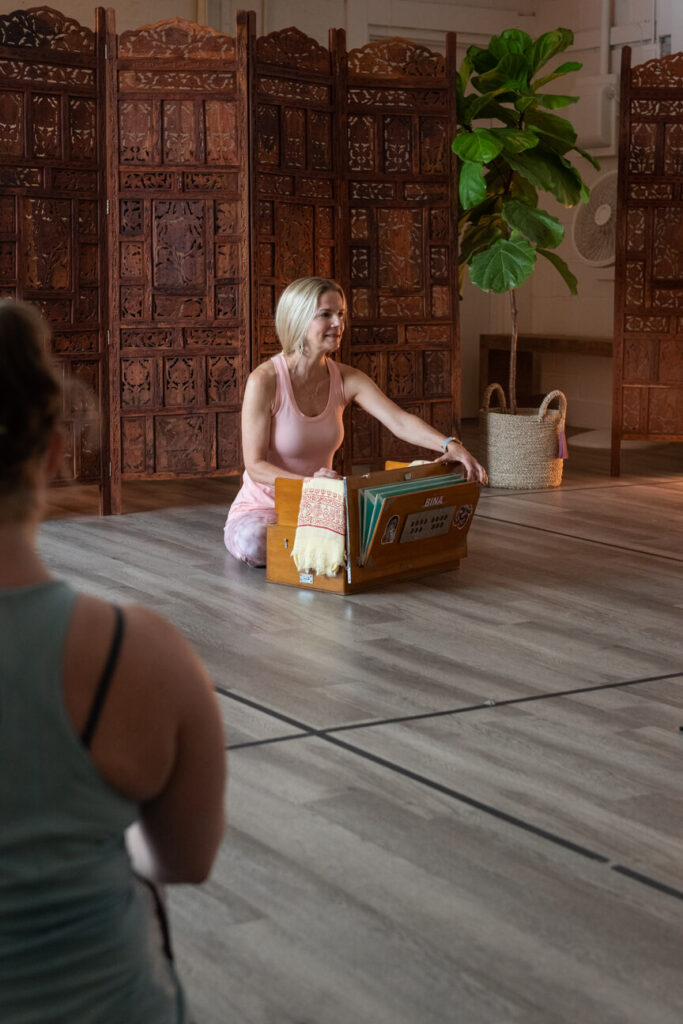 We'll be using several books, and you'll want to pick up your own copies. These foundational texts are not just for the sake of this program. They will be a major part of your lifelong practice. Savannah Yoga Center offers a bundle discount for Path of Practice participants. After enrolling, you'll receive a special code/link to order the book bundle from shopordinarymagic.com, our metaphysical boutique/webshop.
"Let us all dedicate our lives for the sake of the entire humanity. With every minute, every breath, every atom of our bodies we should repeat this mantra: 'dedication, dedication, giving, giving, loving, loving.'"
– Swami Satchidananda
"The instructors are remarkable—very inspiring, full of love and devotion. I will never forget this experience!" – MR
Kelley Boyd

E-RYT 500, YACEP
As the founder of Savannah Yoga Center, Kelley directs all yoga teacher training and programming. She has been practicing for over 20 years and teaching yoga for nearly 20. Her teaching style is creative and lighthearted. Her offerings include but are not limited to: holding space, sequencing, hands-on and verbal assisting, chakras, chanting and making sure everyone is happy.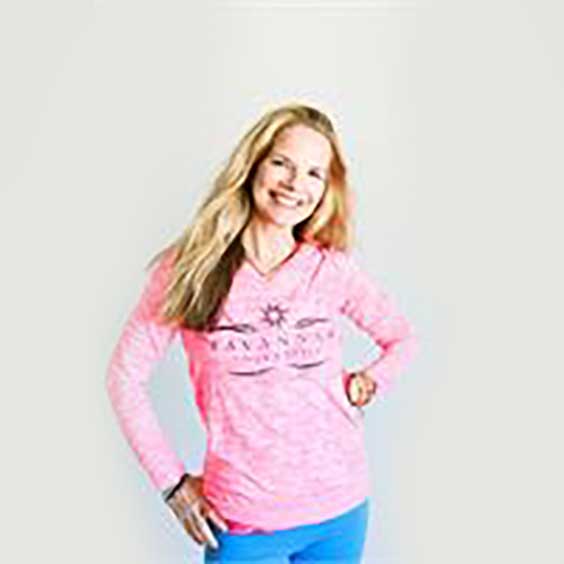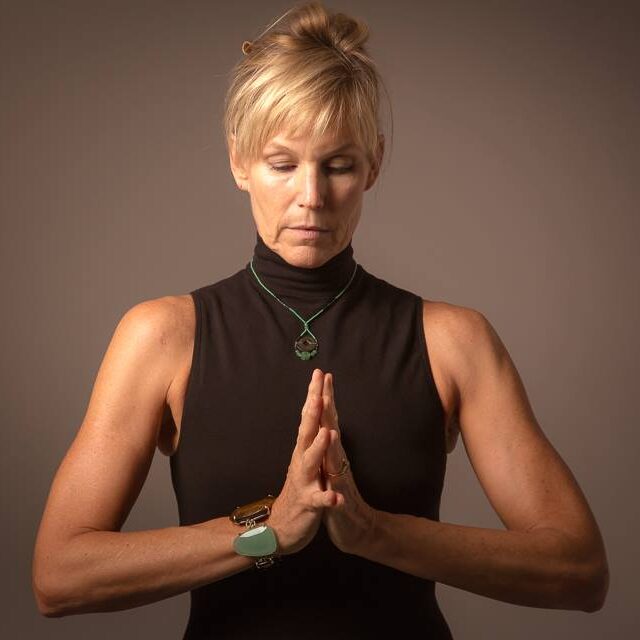 Carol Morrissey

BSN, MHN, E-RYT500, YACEP
Carol has been teaching Yoga, movement, meditation and breath work full time for more than 20 years. 
Carol holds a Bachelor's degree in Nursing, a Masters in Holistic Nutrition and has logged well over 1400 classroom hours of study in yoga, therapeutics, biomechanics, somatics and fascial release training. While Carol appreciates many forms of Yoga her teaching is informed by her deep studies of biomechanics, love of anatomy and appreciation of the human form and its endless variability. She will be sharing biomechanics, anatomy, yoga asana and more.
Katy was a licensed massage therapist when she decided to attend a yoga teacher training. She had previously trained in Ayurveda and Meditation with the Chopra Center in LaJolla and Carlsbad, CA. She felt that by deepening her own practice, she could help her massage therapy clients beyond the table. Katy is a 300-hour certified yoga teacher. She will be sharing, Ayurveda, Anatomy, Nada Yoga, Senior Yoga and more.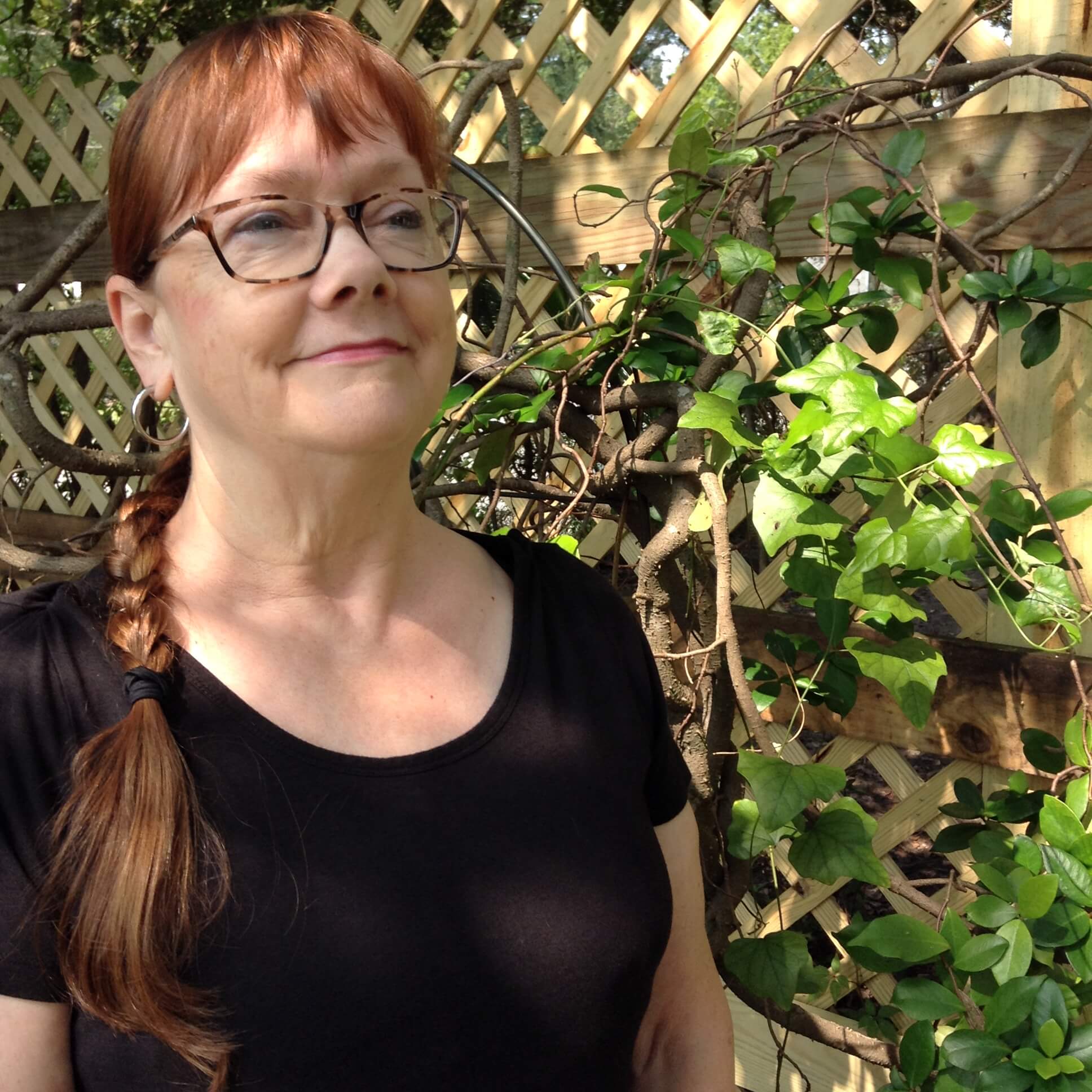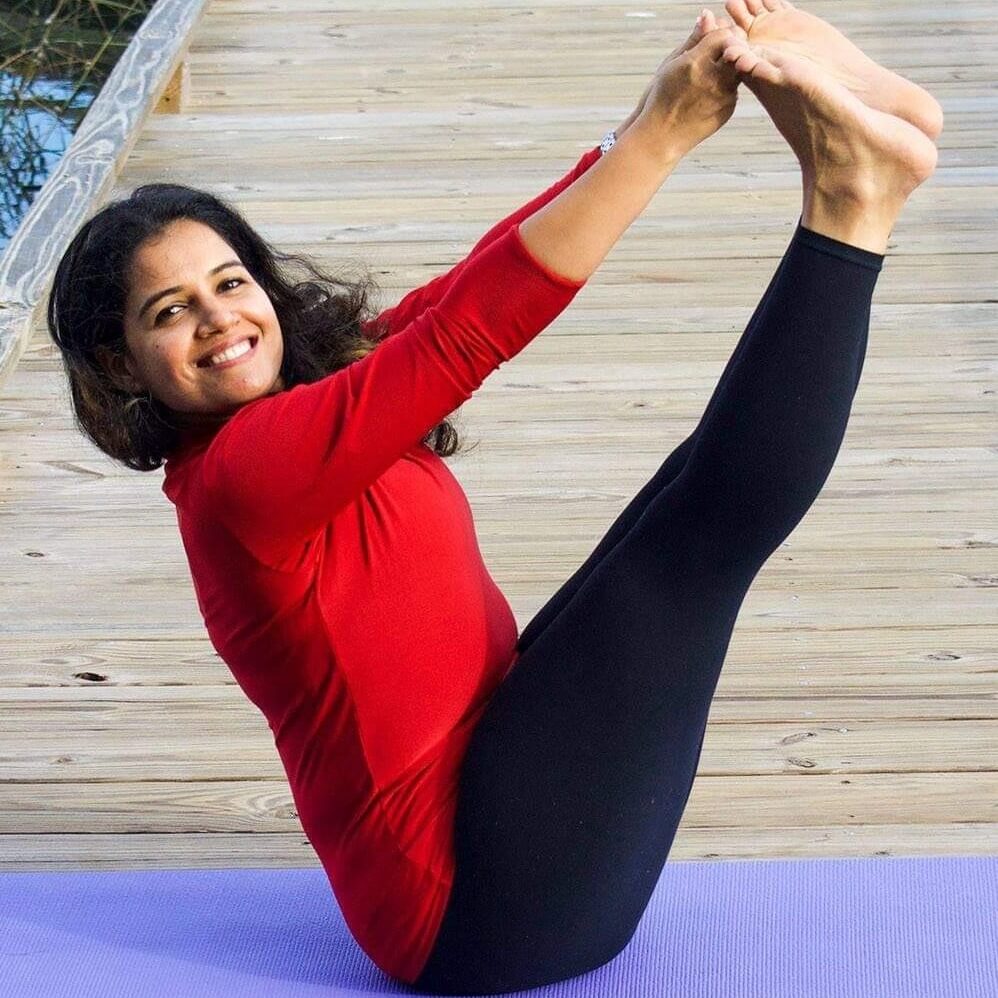 Veenu is from India, where yogic spiritual practices were always a part of her culture and have influenced her since childhood. She holds a 3000-hour yoga certification, and she also earned a postgraduate degree in Yoga Science, along with an MBA in Marketing and IT. Veenu taught yoga in India and Hong Kong for several years, and she will be teaching philosophy, yoga asana, chanting and more.
For over 30 years, from her career as an actor to her work as a political consultant, along with her creativity and life coaching, Omkari has been helping others shape and share their stories for maximum impact. She uses all that she has learned to help people find their most effective way of being an activist. "Right now we need all hands on deck," she says. Omkari will be guest teaching a Zoom workshop on equity and inclusivity within yoga communities.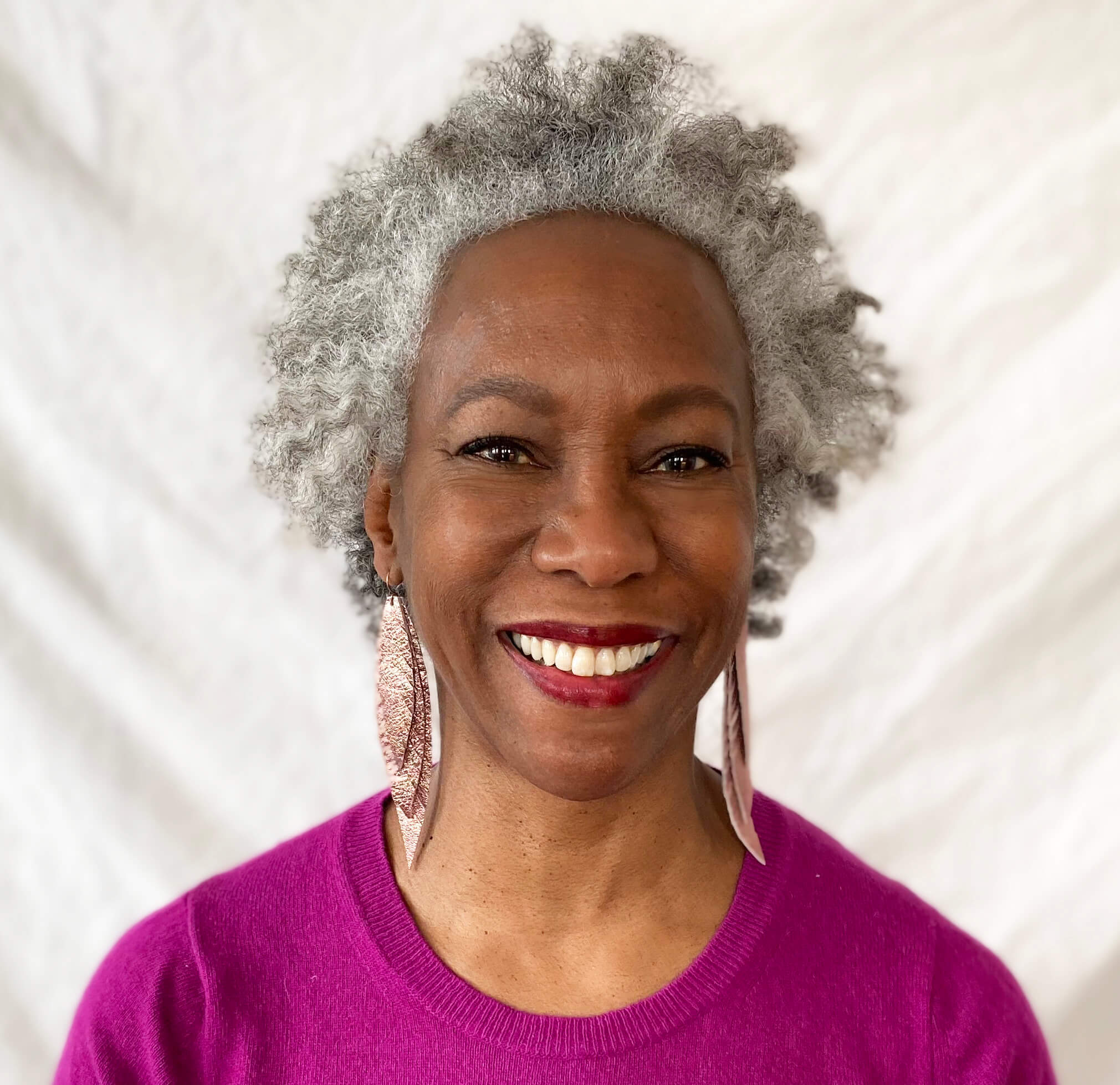 Frequently Asked Questions: