Ann Curry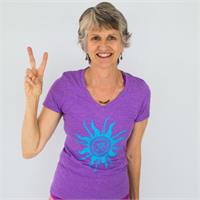 Ann Curry instructs the following:
This class is suitable for all levels, experienced to someone who has never taken a yoga class before. Through gentle, relaxing movements you will discover how to free yourself of habits that are interfering with your optimum self. Students report reduced stress, improved breathing, greater range of motion, and enhanced vitality. Many find relief from chronic pain or limitations resulting from injuries or illness. With repetition, as gentle yoga improves how you move, you will also see how it affects how you move through life.




Yoga of 12-Step Recovery is a yoga practice paired with 12-step based discussion. The class is open to anyone and everyone dealing with their own addictive behavior or affected by the addictive behavior of others. This is an open and inclusive group. The movement portion of the class is suitable for all levels - no yoga experience is required and everyone is welcome.$5, $10 or $15 cash donation recommended (no one is turned away; your presence is always the most important piece). A portion of every donation goes to support local recovery organization.