Christan Quattlebaum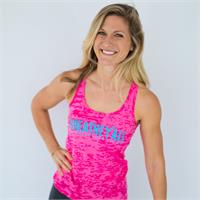 Studio Manager
Christan has always found joy in movement, so when she unexpectedly happened upon yoga in 2010 while teaching cycling classes, she immediately fell in love with the physical practice and signed up for a 200 hour teacher training. The training transformed her from the inside out and propelled her on a path of helping others find strength and healing both physically and emotionally through the practice of yoga and the balance of movement and stillness.
Christan has taught and helped launch yoga programs in multiple studios and gyms across Georgia. She specializes in Dynamic Flow as well as Yin and Restorative classes. She is a 500 RYT having completed a 300 hour therapeutically oriented yoga teacher training in May 2017. Additionally, she is a Certified Personal Trainer and Corrective Exercise Specialist through the National Academy for Sports Medicine (NASM).
Christan Quattlebaum instructs the following:
Yin - Holding floor poses for 3 to 8 minutes aimed at increasing mobility and flexibility of the spine, lower back and hips designed to open and activate the energy pathways of the body. This allows for the deep release of fascia and tight, tense ligaments.

Restorative - This class perfectly blends the long deep holds of yin poses and supported restoring poses for those that want increase flexibility of the lower back, spine and hips as and comfort and sooth the nervous system and mind with the sweet supported restorative poses.

This class is designed to help you slow down, listen to your body and gently find your edge. All poses will be done sitting or lying down.

Recommended and open to beginners, those wanting to slow down, de-stress and those healing from certain injuries.




Yin yoga targets the connective tissues (joints, ligaments, bones) of the body, instead of the muscles that we focus on in other (yang) styles of yoga and exercise.

Yoga poses targeting the hips, pelvis and lower spine while relaxing the muscles are held for 3-6 minutes to achieve greater range of motion in joints and feel a renewed sense of energy.

Yin is also the perfect compliment to an active/vigorous lifestyle (i.e. running, crossfit, cycling, power yoga, etc)!

There are always modifications offered in each posture to make sure you feel comfortable, yet challenged.