Cailyn Blair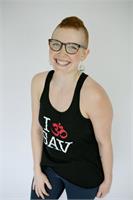 Cailyn Blair instructs the following:
A beautiful moving meditation synchronizing the body mind and breath into a seamless expression of yoga. Finishing off with a delicious deep relaxation. This class will help you to unwind, build confidence, flexibility and concentration in the basic yoga postures. Beginners to advanced can benefit from this class and are welcome to attend.




Dynamic Flow Yoga is a strong practice that builds heat, endurance, flexibility, strength, and mental focus using poses that encourage alignment, flexibility, balance, strength, and cardiovascular endurance. All levels welcome.




This class starts with slow floor warm ups building up to Classic Sun Salutations that create heat in the body. After moving through the set series of standing postures of Sun Salutations you'll move back down to the floor for cool downs and a yummy deep relaxation. A great class to help you feel energized and motivated throughout the day.